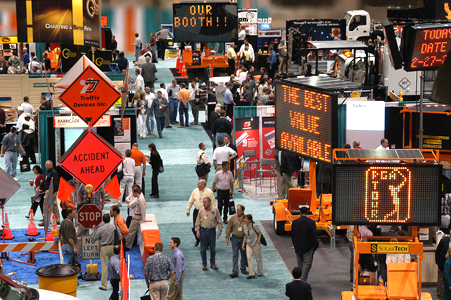 In the competitive, fast-growing exhibition market, we understand how important it is to capture the distinctive style and energy of your show. Our team knows exactly where to be and when to be there in order to record a comprehensive record that tells the story.
We capture the trade show floor in action, above and ground views of the show, up-close exhibitor and attendee interaction, ribbon cutting and more. Additionally, we provide a full range of exhibitor services. Our wide range of experience and services provides effective results for Exhibition requirements.
Drive Traffic to your Trade Show:
Trying to get more attendees into your Trade Show? Providing a free 5x7 print to every attendee in the exhibit hall will increase traffic and give them an excellent keepsake. The typical raffles are quite costly and most people never think they will win. The cost for this service can easily be offered as a sponsorship. Providing Onsite Printing at your show will increase your show traffic and be fun for the attendees, so everyone is a winner.
Generate Additional Revenue for Your Trade Show:
Exhibitors are always looking for new giveaways to increase traffic to their booth. You can sell our onsite printing service to one of your primary exhibitors. We can produce custom graphics to make the print unique to their company. The Association can make a profit and the Exhibitor will increase their traffic.
Contact us for more details

To get our Exhibitor Booth Order Form click here > Booth Form