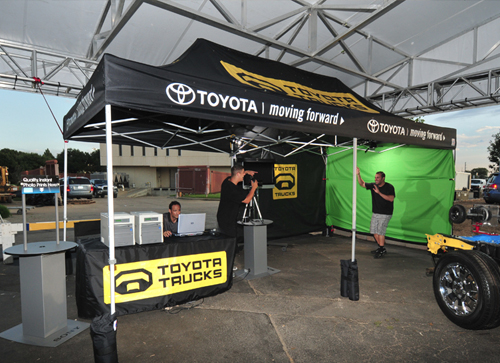 Onsite Printing can be as simple as shooting with a natural setting or as involved as green screen to provide artificial backgrounds, graphics and text.
However you want it, we have the staff and experience to produce prints in photo holders in seconds.
Everyone loves pictures. So enhance the customer experience at your event by including Jowdy Photography. We utilize a variety of technologies to meet the needs of each unique venue. We put the customer experience first by understanding the logistics, challenges, patterns, and desires to make the experience fun and memorable.
An exciting, fun, interactive keepsake to brand your product. You can enhance a party or reception experience by offering on-site printing for couples, groups or individuals using a backdrop, natural setting or green screen. Your event is unique, so the guest will want something to remember it. Including our on-site printing experience will provide your guest with an excellent keepsake.